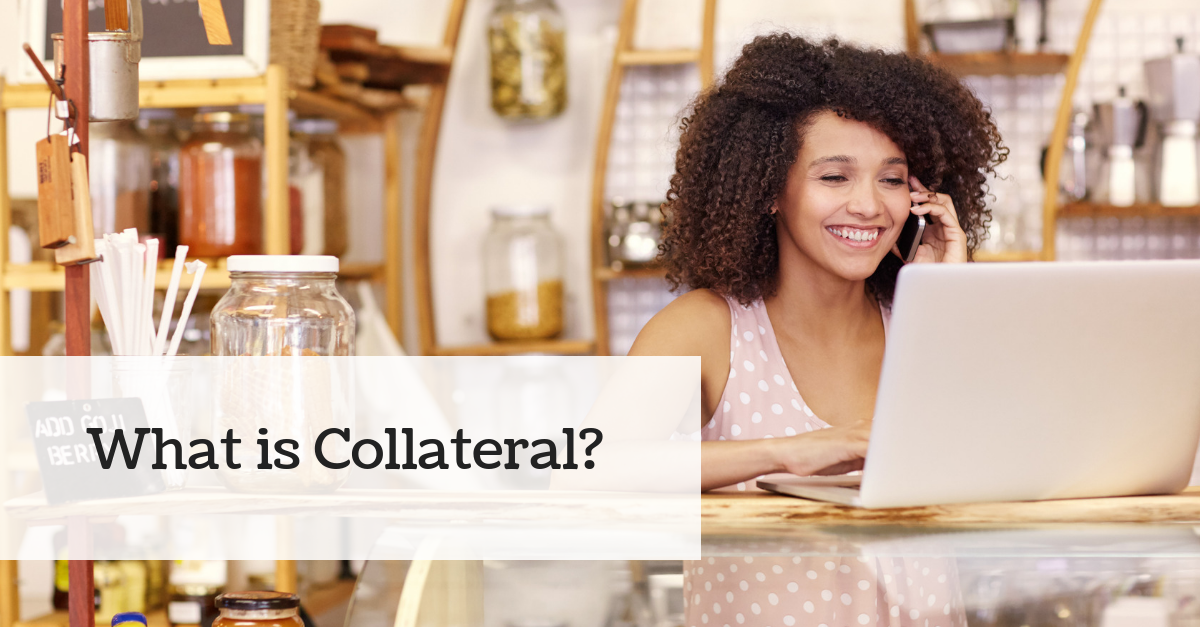 Odds are, you've arrived here because you've decided a business loan is the next reasonable step for your business growth. There are lots of challenges for even the most prepared business owners. You'll need to familiarize yourself with such things as APR, repayment terms, compiling the necessary documentation and having a clear understanding all the requirements of actually taking the loan.
In addition to all of these key factors, you will also need to understand collateral. Some small business owners and entrepreneurs are often too fearful of this one key element to step out and actually apply for a loan.
Simple Collateral Definition Explained
In the simplest of terms, collateral is simply an asset you will use in order to secure your loan. It is often portrayed as something a lender can take ownership of if the loan is not repaid. We prefer to look at it as something you value and choose to use to prove to the lender that you are prepared to pay back the loan.
Lending money carries a certain degree of risk on the lenders end. Some borrowers are more of a risk than others, and collateral can help to even the playing field for everyone, lender and borrower alike. In some circumstances, a well-intentioned borrower can have great intentions, but hard times can hit and make them unable to repay their loan. In harsher reality, some borrow money with no intention of repayment at all. Collateral allows both parties to feel some security. The borrower, in knowing that the lender sees they are serious about the venture, and the lender, that there is a safety net in the event the full loan payment cannot be repaid.
The borrower can claim other benefits as well, by offering collateral. One advantage is that it affirms they are not considered "high-risk" in the loan process. This can result in interest rates that aren't nearly as high, which translates into a loan that has more affordable rates. It can also raise the amount that can be borrowed or approve them for loans they might not have qualified for otherwise.
Amounts of Collateral Needed
There are several factors a lender has to consider when negotiating the necessary amount of collateral.
The amount of the loan
Credit score and credit history of the borrower
The type of loan the borrower is applying for
Specific collateral requirements can be discussed in greater detail with a loan officer.
A Final Word on Collateral
Small business owners who are new to the business world, or whose credit scores may be lower than they would like, are most likely to have to provide a lender with collateral. The good news is, there are various ways to meet a request for collateral. For instance, anything that has an ownership title, such as vehicle, boats, etc., can be used. So can investments and other financial situations.
The most important factor is that you do not allow your fear of collateral keep you from applying for a business loan. We are more than happy to explain the process in great detail and answer any questions you have before even getting into the paperwork. At Lincoln Saving Bank, we help business owners every day. And since it's what we do, we're more than happy to pass along our knowledge to help you better understand the endeavor you are about to undertake.
This is where we can extend a helping hand. Lincoln Savings Bank is the best advocate a small business owner can have, offering reliable and trustworthy service for each and every loan application. We want to help you better understand collateral in order to take the fear out of the loan procuring experience.
To learn even more about collateral, what it is and how it's used, feel free to contact us at your convenience. We look forward to helping you with your loan!